Best 11 Table Tennis Brands (The Kings Of Table Tennis)
There are dozens of brands where you can choose your equipment when it comes to table tennis, but there is only a handful above the others in the table tennis community that you can really trust and count on every single time.
In this article, I will focus on the 11 best table tennis brands praised by table tennis players worldwide, myself included.
Whether you are a casual or competitive player, all athletes know the importance of a brand that they can trust and rely on with high-quality gear and supplies. These 11 brands are nothing less. Without further due, let's see my brand recommendations!

You can examine every brand's products in Megaspin by clicking the button below each brand.
1. Butterfly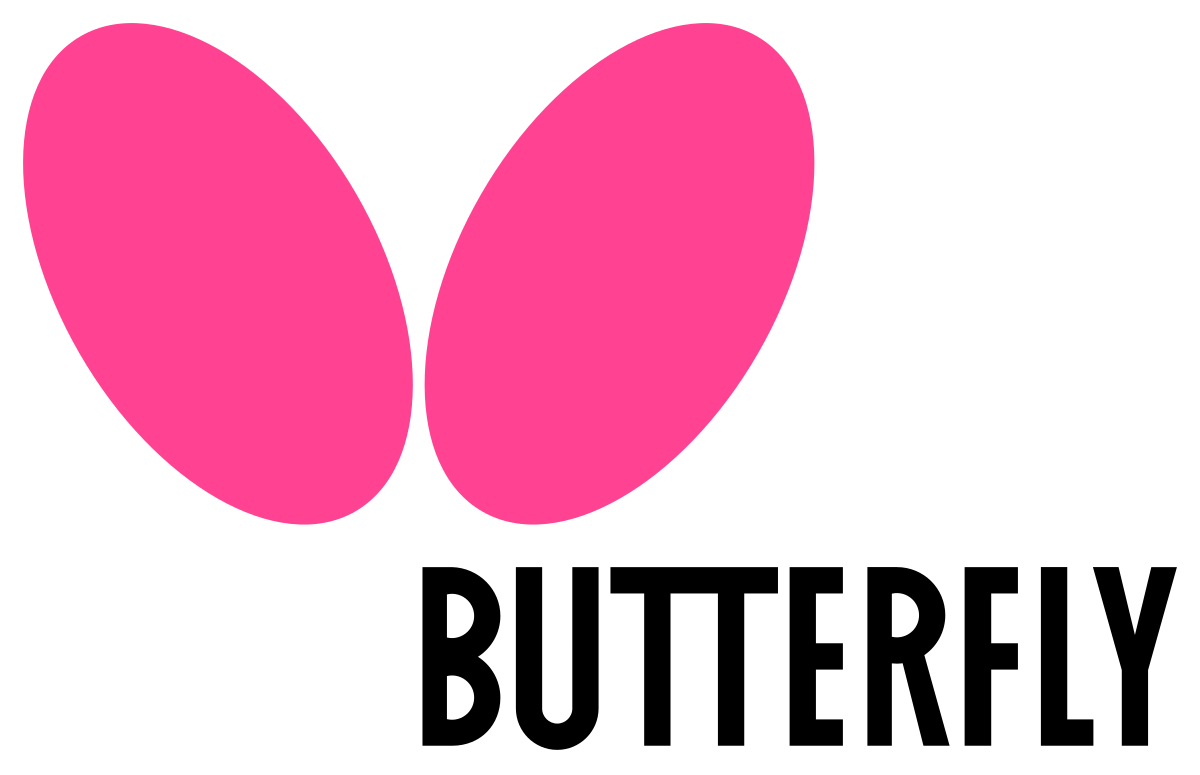 Founded: 1950
Founder: Hikosuke Tamasu
Nationality: Japan
Employees:
Annual revenue: 50-100 million (USD)
Famous for: Blades & Rubbers
Butterfly is by far the most famous and well-known table tennis brand. Its name and logo are familiar to all players. They offer a huge selection of all table tennis equipment that you could think of, but the most dominant products in the industry are arguably rubbers and shoes. However, rackets, tables, balls, blades, robots, and other equipment are found at the top as well.
Butterfly was founded in 1950 by Hikosuke Tamasu in Japan. Since then, they have grown their brand to the dominant one in the table tennis industry, which is quite an accomplishment. In addition to products, Butterfly has table tennis camps, clubs, associations, featured players, and much more. All in all, Butterfly is everywhere.
I love Butterfly because they are so deep in the table tennis world that it's my nature to trust and want to own their products.
2. Cornilleau
Founded: 1946
Founder: Emile Cornilleau
Nationality: France
Employees: 90
Annual revenue: $16 million
Famous for: Outdoor Ping Pong Tables
Cornilleau is another well-known brand in the table tennis community. It was found by Emile Cornilleau in 1946, France. Cornilleau provides a wide variety of rackets, balls, and accessories, but they are most known for their innovative outdoor table tennis tables.
In fact, their expertise isn't only in tables but also everything that considers outdoor table tennis, such as rackets and information about it. As we all know, table tennis is mainly an indoor sport, but Cornilleau has focused on outdoor table tennis, which is a smart move when all others focus on the indoors side of things. This is why Conrilleau is by far the most trusted and known outdoor equipment provider in table tennis.
I love Cornilleau because of their innovative outdoor tables that has many details that no other brand offer.
3. DHS

Founded: 1959
Nationality: China
Annual revenue: $100 million
Famous for: Sponsoring Ma Long, Rubbers & Balls
DHS, also known as Double Happiness, is a Chinese brand that is well known in the table tennis community, especially in China, where it is just huge. They offer a great selection of rackets, blades, rubbers, balls, and accessories for table tennis players.
DHS is best known for its superior rubbers but also blades and full rackets. The cherry on the cake is their table tennis balls that have been used as the official Olympic ball multiple times. Oh, and DHS sponsors the most famous table tennis player of all time, Ma Long. Ma Long is a hero worldwide, but his reputation in China is bigger than any player.
I love DHS because of their quality balls, blades, and overall trustworthines. When i see the DHS logo, i'm instantly assured that the piece of equipment will work better than well.
4. Donic

Founded: 1978
Founder: Georg Nicklas
Nationality: Germany
Employees: 30
Famous for: Rubbers
When comparing Donic to other brands, it's fairly new but still has been able to reap its reputation and gain trustworthiness among the table tennis athletes. Donic is a German brand found by Georg Nicklas in 1978.
Donic offers anything a table tennis player needs, from clothes to table tennis robots and anything between. However, Donic is most known for its innovative, quality rubbers used by many international-level players such as Dima Ovtcharov.
I admire Donic due to it's background and fast rise to the top of table tennis world. Also, their rubbers are over the top!
5. Joola

Founded: 1952
Founder: Karl Frey
Nationality: Germany
Employees: 55
Annual revenue: $7.5 million
Famous for: Mainly Table Tennis Tables
JOOLA is one of my personal favorite brands because they offer products to every athlete type, whether you are on a budget or loaded with money, whether you are a recreational player, beginner, or a world-class player. They have it all!
JOOLA is another German brand founded by Karl Frey in 1952, so it has a long history in table tennis. JOOLA offers a wide variety of table tennis equipment, really everything you need. However, it's most famous for its tables that have been used multiple times as the official table in the Olympics, international tournaments, and more.
Another thing why I love JOOLA so much because they are keeping up with the world and using new ways to compete in the industry. A great example from this is the seamless JOOLA Flash ping pong balls that are superior in many ways, mostly durability.
I love JOOLA because of their big selection to all players, quality tables, and innovative ways to do things!
6. Killerspin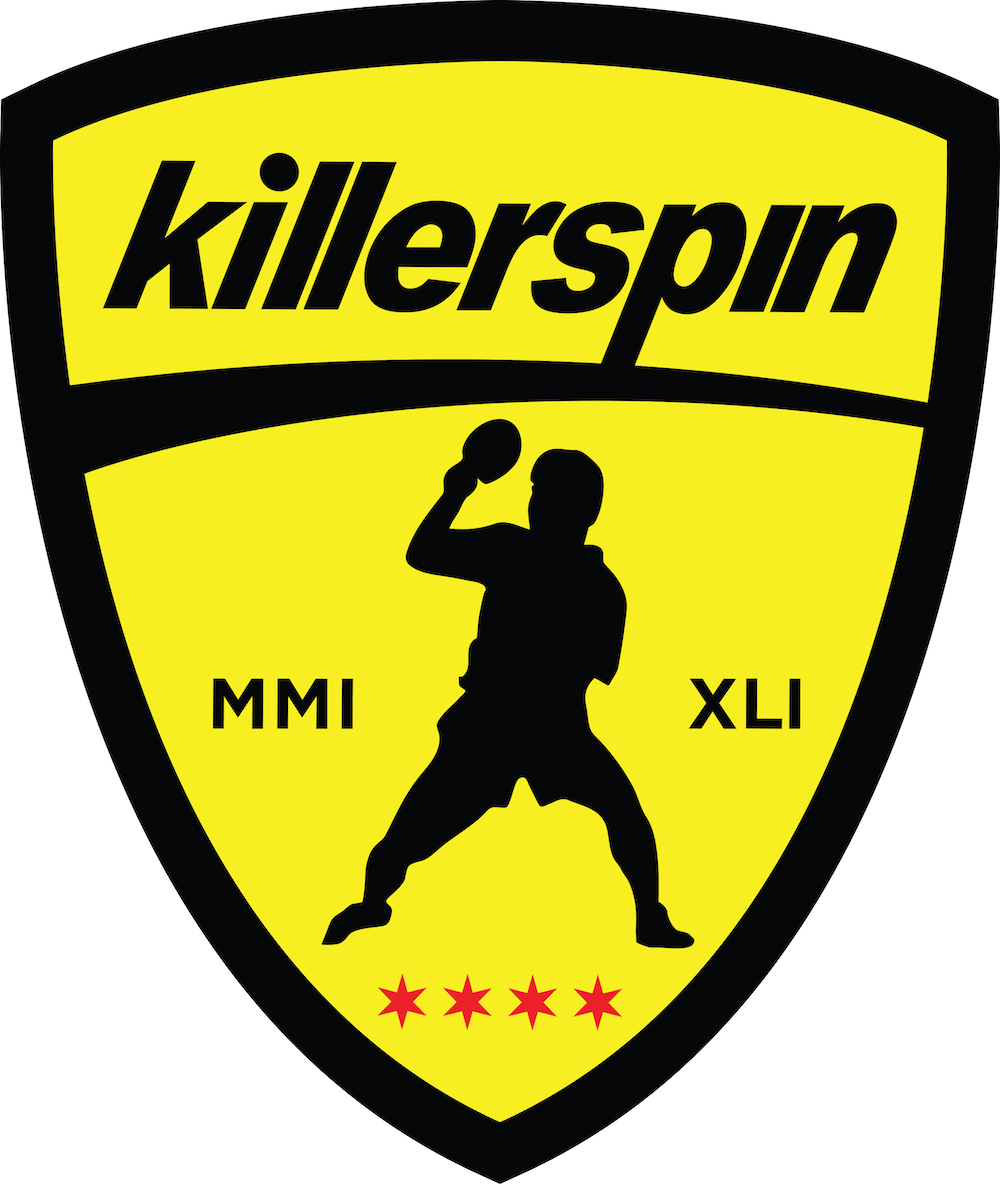 Founded: 2001
Founder: Robert Blackwell
Nationality: United States
Famous for: Stylish Luxury Table Tennis Products
I admire Killerspin for many reasons, but they have risen to the top faster than any other brand. Killerspin was founded by Robert Blackwell in 2001, and it has grabbed attention quite well. However, Killerspin isn't super popular in other countries than in the United States yet.
Killerspin provides everything that a table tennis player would need, and they do it with style. They are well recognizable from their beautiful designs with modern knowledge that is added to their products. Also, Killerspin usually hosts great deals when you purchase something, so I highly encourage you to check them out at.
I adore Killerspin because of their luxury products that i would want to own. All of them! Also, their beginner and budget friendly producst are also equipped with style.
7. Nittaku

Founded: 1920 & Active Starting 1947
Founder: Sekiichi Mukaihara
Nationality: Japan
Employees: 100
Famous for: Balls
When it comes to Japan, they are harbingers of many things, and table tennis isn't an exception. The story of Nittaku begins as early as 1920, thanks to Sekiichi Mukaihara, and has dominated the table tennis industry for a long time. Nittaku is definitely in the top brands of ping pong.
Nittaku is well known worldwide; however, its popularity is over the moon in Asia, especially Japan. They offer every table tennis product imaginable, but their Nittaku Premium ball is considered the best globally, which is their ultimate attraction. I highly advise that you educate yourself more when it comes to Nittaku.
I admire nittaku of their history and their superior products, especially the Nittaku Premium ball.
8. Stiga

Founded: 1944
Founder: Stig Hjelmquist
Nationality: Sweden
Employees: 50
Annual revenue: $36 million
Famous for: Rackets & Other Sports Equipment
Stiga is the first table tennis brand that I heard of back in the day. However, it isn't in the form of table tennis products but their snow racers when I was probably 8 years old. Stiga was founded by Stig Hjelmquist in Sweded in 1944, so it has a long history in the world.
Stiga is great because they offer a wide variety of sports equipment for many activities, but they certainly are in the top 3 when looking at the size of the brands when it comes to table tennis.
The brand is so loved in the table tennis world for their tables and rackets especially, but their ping pong balls and other accessories are also in good use.
I love Stiga brand because i have a long personal history with it and it makes me feel that i can trust them in all matters and products
9. Tibhar

Founded: 1969
Founder: Tibor Harangozo
Nationality: Germany
Employees: 20
Annual revenue: $6 million
Famous for: Sponsoring Vladimir Samsonov & Rubbers
Tibhar was founded in 1969 in Germany by an experienced and well-known table tennis player Tibor Harangozo. Tibhar has always had a strong connection to their sponsored players. In fact, the whole company was started by first making products for their sponsored athletes.
Nowadays, Tibhar has a great selection of different products, but rubbers are definitely their main attraction. In fact, Tibhar Evolution rubber is a popular one and rated as one of the highest rubbers out there by customers and users.
I like Tibhar because of their strong relationships and caring of their sponsored athletes
10. Xiom

Founded: 1969
Nationality: Korea
Famous for: Hybrid Blades & Rubbers
Xiom is a brand that certainly stands out from the crowd! It was founded in 1969 in South Korea, and it's famous for its innovative rubbers and modern hybrid blades!
In addition to their amazing rubber and blade collection, they do offer tables, balls, and rackets, among other accessories and clothing. However, their wonderful hybrid blades consist of many special composites. For example, their Ice Cream hybrid blade consists of both ZCL and ALC composites.
Their Vega and Omega rubbers are extremely popular when it comes to their rubbers, and they continue to rise in popularity and trustworthiness by doing something new!
I admire Xiom because of their approach and use of new technology and open mind. I have yet to try their hybrid blades but i would be super excited to do so.
11. Yasaka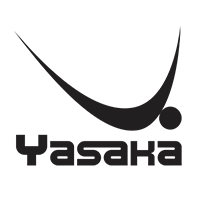 Founded: 1947
Founders: Hirosi Yaoita & Sakamoto
Nationality: Japan
Famous for: Yasaka Mark V Rubber
Yasaka is another Japanese brand that takes us way back all the way to 1947! Hirosi Yaoita and Sakamoto founded this brand, and if you're clever, you can notice that the name Yasaka is the combination of their two surnames.
The most famous rubber of all time, Yasaka Mark V, is their product, and they continue manufacturing it today, and the same popularity still holds! That's impressive. In addition to Yasaka Mark V, they have other famous and more modern rubbers in addition to popular blades among other table tennis equipment.
Yasaka is truly one of the core brands of table tennis, and they demand a great deal of respect!
I hold yasaka hold to heart because their legendary Mark V rubber and reputation in the table tennis world.
Other brands
In addition to these 11 most well-known and trusted brands, there are many more out there that you should dive into and learn from. Even when I listed the most popular brands from the public opinions and my own, by no means does this mean that the above brands are the only ones to be trusted. Below you can find a big selection of other brands to look into.
Conclusion
As it comes to all things table tennis included, the brand is in a major role when it comes to buying, wearing, or using anything anywhere, so by using any products from these 11 brands, you should be well covered and served.
My personal favorites from the list above are probably Butterfly, JOOLA, and Stiga because they have been in my life so long, and the effect of trust has been carved in my table tennis loving mind. Also, Killerspin is a new interest of mine. What are your favorite brands?