All About Phiten Necklaces: The Ultimate Guide
When I first heard about Phiten necklaces, I Googled what they are when I saw one worn by a baseball player. It turns out that the story is quite interesting when considering what they are, what they are made of, how do they work, etc., etc.
In this article, I'll explain all about Phiten necklaces that I think you should know as I was once glad to learn. Without a further due, let's start with the question "what".
What Is a Phiten Necklace?
If you aren't familiar with Phiten necklaces and don't know exactly what they are, it's the natural first step to learn before materials, features, and other valuable information. That being said, what are Phiten necklaces?
Phiten necklaces are jewelry often worn by athletes, especially baseball players. Phiten necklaces are made from water-dispersed titanium, which is believed to have various benefits for the user, such as relaxing or balancing the autonomic nervous system.
Even when baseball players love to wear chains and necklaces, including Phiten, they aren't the only athlete group wearing them. Players from other sports such as figure skating, golf, table tennis, soccer, and even long-distance runners have used Phiten necklaces.
Phiten necklaces are also believed to bring luck by many players. Whether they believe it or not, it's different, but many still wear them regardless.
Baseball especially is a superstitious sport, whereas others don't believe in superstition but still might wear them as they don't want to jinx the game.
Now, let's look at the different materials Phiten necklaces can be made of.
What are Phiten Necklaces Made of?
It's believed that there are between 1500 and 2500 materials in the world, so it's important to know the exact ones Phite necklaces are made of.
Generally, Phiten necklaces are made from titanium, but gold, silver, and palladium are also used. Phiten necklaces are made with water-soluble metal technology, meaning the metals are dispersed in water at the nano level.
All water dispersed metals are claimed to have different properties and benefits to the user. Let's go through the most usual aqua metals and see their benefits. Note that titanium is almost always used in Phiten necklaces.
1. Aqua Titanium
Aqua Titanium is the most common material Phiten necklaces are made of.
Titanium is known for its anti-inflammatory, pain relief, and antioxidant benefits, so if that's something you're interested in, you should choose a Phiten necklace made from aqua titanium.
2. Aqua Gold
Phiten necklaces made from aqua gold are rarely pure gold. Rather, the necklace is made from stainless steel or similar material and only coated with aqua gold.
You should choose aqua gold if strengthening the immune system, regeneration, nutrition absorption, and anti-aging is close to your heart.
3. Aqua Silver
I like the look of silver jewelry the best because it looks amazing if you mix other colors and materials with it.
Aqua silver is great for anyone who wants to shield themselves from diseases, kill harmful bacteria, and gain bioavailability potency.
4. Aqua Palladium
Aqua palladium is the fourth most commonly used aqua metal for Phiten necklaces. Palladium is more durable than silver in addition to its corrosion and scratch-resistant properties. Palladium is also more expensive.
Anyways, palladium Phiten necklaces are well known for their antioxidant properties.
In addition to all of these materials, it's believed that all Phiten necklaces bring luck and stabilize the electric flow that nerves use to communicate to the body. If you're a fan of this kind of thing, I highly suggest checking out Phiten necklaces.
What Does Phiten Necklace Do?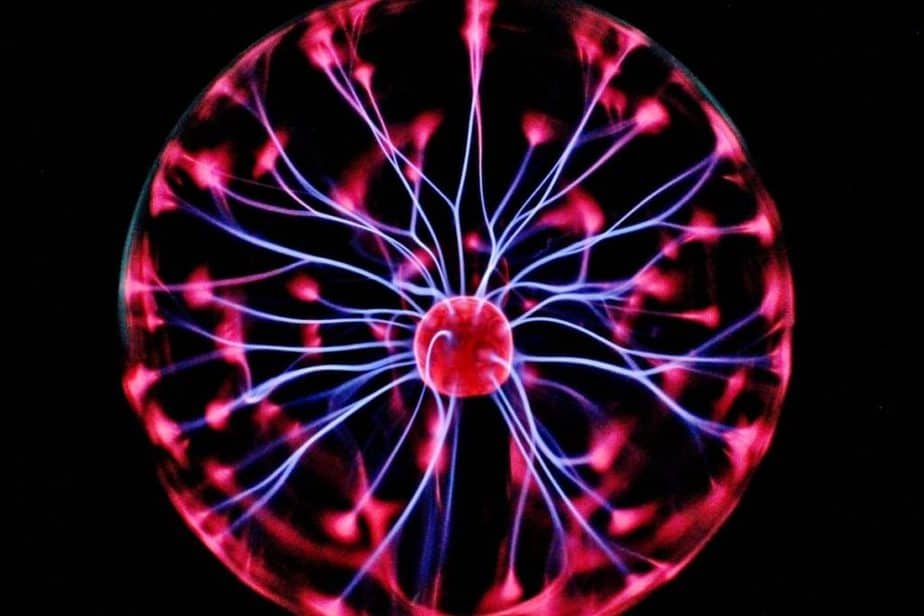 When it comes to most jewelry and materials, they are worn for show, bling, swag, appearance, image, status, or whatever reason it might be. However, you might have heard the rumors of Phiten necklaces and their actual benefits. What are they, and is it true?
Phiten necklaces are believed to produce an electrical charge that relieves pain, increases energy flow, speeds recovery, have antioxidant properties, and even brings luck. However, science doesen't support these theories as it isn't possible for Phiten necklaces to influence the body's chemical structure.
For example, a sports medicine specialist Dr. Orrin Sherman, MD, said that there is no way Phiten necklaces can work, as such small things can't affect the bodyes natural chemical structure.
There are many debates whether this is true as many sports stars and other people use Phiten necklaces, but I believe science over beliefs. However, it doesen't rule out the awesomeness of Phiten necklaces!
Where to Buy Phiten Necklace?
You can get the items you are looking for from multiple places, as in many things. However, brands, trust, quality, and prices vary drastically between manufacturers and sellers. Therefore, where can you buy Phiten necklaces confidently.
The best places to buy Phiten necklaces are straight from the Phiten brand, which supplies most necklaces, bracelets, and other related Phiten jewelry. The next best place to buy Phiten necklaces is from Amazon, as it's able to sell from various brands with faster shipping and sometimes, better prices.
I love ordering almost everything I need from Amazon as it's beyond easy, the shipping is fast, and I trust the brand.
However, buying Phiten necklaces from Pithen is a valid option, even more so than Amazon. As a bonus, you can get many more items than just necklaces from Pithen considering aqua metals, such as hygiene items, apparel, lotions, and you name it.
Check out both Phiten USA and Pithen Amazon below.
What Is the Best Phiten Necklace?
Speaking of places to buy Phiten necklaces, there are still dozens if not hundreds of different kinds of necklaces to buy. Where do you know which is the best?
Well, it depends on what you are looking for. Generally, all Phiten necklaces are said to bring luck and promote your body's energy flow. However, if you want to take it further, you need to choose the right material. Below is a quick recap of the four aqua metals and their benefits.
Aqua titanium: Anti-inflammatory, pain relief & antioxidant benefits.
Aqua gold: Immune system, regeneration & nutrion absorption benefits
Aqua silver: Resistance for diseases, harmful bacteria & bioavailibility potency gain benefits.
Aqua palladium: Antioxidant properties.
That being said, I'd suggest looking at Phiten USA and Phiten Amazon stores to see what they offer at the moment. Below you'll find my personal favorite Phiten necklace and a couple of words for it!
Phiten X50 Titanium High End III Moda Deluxe Necklase
My favorite Phiten necklace is the Phiten X50 Titanium Necklace for several reasons.
First of all, the necklace is made from aqua-titanium, as is nearly all Phiten jewelry. However, I love titanium's metal-specific benefits the best, including anti-inflammation, pain relief, and antioxidant benefits.
Second, unlike many other Phiten necklaces, this specific one looks classy, simple, and a little bit slender, but not too slender. This design combination gives the piece a very expensive high-class look, which I like, unfortunately for me and my wallet. Still, the necklace isn't expensive, which is great!
Third, the necklace's lock pops out with a shiny polish finish. The lock is made of stainless steel from the outside and urethane from the inside. Oh, and the whole thing is made in Japan, as are many other quality items! If you're interested in such a piece, check it out from Amazon!
How to Clean a Phiten Necklace?
Jewelry is often precious for us as it can cost a lot of money, be meaningful, or just plain too beautiful not to care. This brings us the question, how to clean Phiten necklaces when they get dirty?
The best way to clean a Phiten necklace is to hand wash them with warm water and soap or laundry detergent & water mix. It's recommended to air-dry it, but you can also use a towel. If the necklace requires a tougher clean, use a laundry stain remover, let it sit a while, and rinse with water.
Cleaning Phiten necklaces is straightforward and uncomplicated. You can use simple household items and a couple of minutes of your time, and your necklace should look like new.
You should remember that any strong substances such as bleach shouldn't be used as they can affect the color and harm other materials used on the Phiten necklace.
Can You Shower With Phiten Necklace?
Given that the washing instructions are quite simple for a Phiten necklace, another question is whether you can shower with it?
Showering with a Phiten necklace is completely safe and won't break the necklace. The metal particles are embedded into the necklace's fabric, making them stay on. However, constant showering with the necklace will naturally make it wear out faster.
I wear my necklace when I shower, and I haven't seen considerable differences. Even after a year, my necklace is in good condition, so you need to shower in high temperatures every day to damage it. If I were you, I wouldn't worry too much about even the wearing of the necklace.
That being said, shower away, my friend, shower!
My Favorite Baseball Equipment
Thanks for reading this article. I hope it brought you great value that you can implement into your own life! Below you can find my favorite baseball bat, baseballs, and a glove that I think will take your game to the next level!