19 Advantages and Disadvantages of Table Tennis
When it comes to table tennis, there are many advantages and some disadvantages that every athlete or recreational player should be aware of. Even though table tennis has some disadvantages, it is an excellent sport that I personally love and, therefore, I want to share what's great about it and what you should expect when it comes to cons.
In short, table tennis offers many advantages, such as improved endurance, reflexes, and brain activity. Also, you can socialize, it is cheap, there's no age gap, and you can play it alone. There are disadvantages such as injury risk, underappreciation, learning curves, and after all, it costs money.
That's only a quick review of the sports, so if you want to understand the pros and cons in-depth further, you need to stick with me a while longer and see what's out there. Without further due, let's start with the advantages!
Advantages
There are 11 main benefits to table tennis for both physical and mental conditions, in addition to just pure fun. If you want to take full advantage of both things in table tennis, I recommend getting a great racket such as the Killerspin JET 600, which is for people with a balanced playstyle with a dash of power!
1. Maintains and improves your fitness level
Table tennis is great for general fitness. When playing table tennis, there is a lot of jumping, striking fast dashes from side to side and front and back. Therefore your footwork, endurance, muscles, joints, and general condition will greatly improve.
Table tennis matches aren't that long, usually 45 minutes if it is a best of 5, and a single point usually varies from 10-30seconds, so you won't be able to do an ultramarathon by only doing table tennis. However, if there is an element of competition in the game, you will fatigue, and you will get proper exercise out of it.
Read also: What Muscles Does Table Tennis Train (Full Guide)
2. Improves your reflexes and reaction time
In professional games, a ping pong ball can travel at the speed of +70mph (112kph), and given the table is only 9ft (2.74m) long, you will need really fast reflexes and reaction time to return the ball to your opponent.
In most recreational games, the speed won't be that fast, but the reflexes need to be fast. Luckily, when you play a sport that needs these things, it will naturally improve them, and reflexes are an important trait in everyday life. Table tennis certainly benefits your regular life outside of the table tennis hall as well.
In fact, a study shows that table tennis players have far better eye-hand reaction time, concertation, and alertness than people that don't play table tennis.
3. It's good for the brain
Whenever you need to think and prepare for something, it certainly isn't bad for brain activity, and table tennis requires a great amount of just that.
When you only have a couple of seconds to think about where your opponent will strike, how will you return to it, where to aim it, how your opponent will react to that, and where he or she will strike it once again, your brain will get a healthy amount of brain activity and thinking.
Don't take only my word for it because Alzheimer's Weekly has a study-based article about how table tennis combines a physical sport with brain exercise. Given that table tennis really doesn't have an age gap, it's the perfect sport for everyone. But more on age later.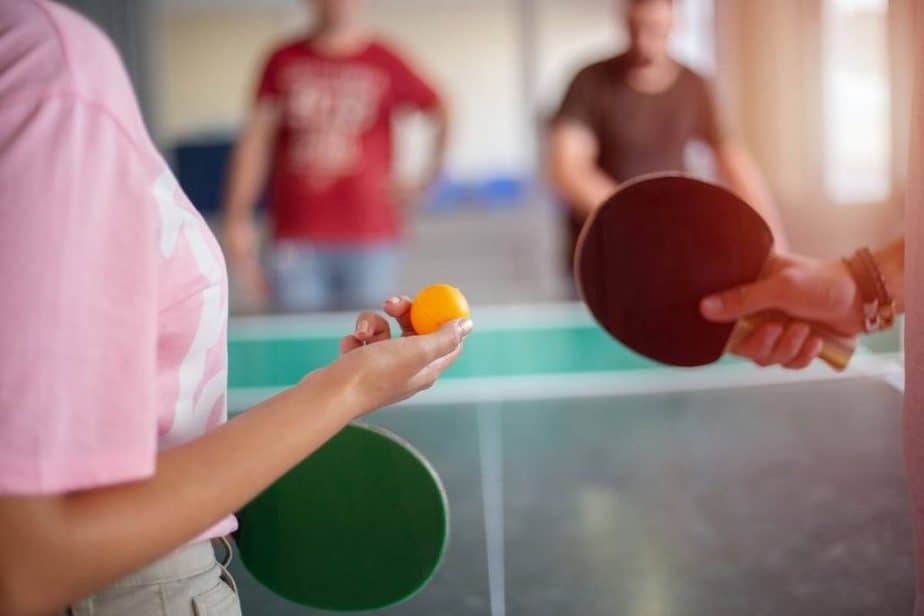 Another amazing perk is that table tennis players can get new friends, social interaction, and networking. Whether you go and play ping pong with your family, friends, or spouse, or go alone and play with strangers, it will offer a good time and connection with others.
A healthy lifestyle certainly needs interaction with others because, as humans, we are built for that, and table tennis offers no less than a good amount of others. Who knows, you might find something more special than new acquaintances at the club!
There are various health benefits of social interaction and below you can find only a handful.
Increases happiness & lightens your mood
Lowers the risk of dementia
Enables the sense of safety, belonging, and security
Forms the feeling of mutual trust among one another
5. Keeps your balance high
If you have ever played table tennis, you know that you can't do it without balance. Table tennis requires you to move from side to side, front and back, jump, stretch from one foot to another, and bend too hard forms when trying to reach that ping pong ball on time. All of this will improve balance.
When you have a good balance, all other things you need in table tennis will improve. You will have more time to return the ball, have a better stance, stronger strokes, more spin, and more confidence.
6. It doesn't break your bank
When comparing table tennis to tennis, golf, ice hockey, football, or nearly anything, you will find that it is rather cheap. I know how expensive something is is relative, and some people can afford more than others, but table tennis is at the lower end of sports in terms of cost.
In one of my articles considering TT costs, I went in-depth about the cost of table tennis, and we found out that you can really start table tennis with less than $100, and it can be even $20 if you already have shoes and indoor sportswear.
When it comes to the playing costs, there are various locations where you can find free table tennis tables such as parks, community centers, schools, and workplaces. On the other hand, table tennis clubs aren't so expensive either, and you can get a monthly pass for unlimited play for $20/50 per month.
7. You can play doubles, singles, and alone
Table tennis is great because you can play it in various ways. You can play doubles which means you play 2v2 with a partner, the traditional 1v1 that I'm fond of, and you can play it alone.
Table tennis is optimal for playing with another person because it really gets your body and brain going. You never know where and how your opponent will strike, so it gives more excitement than playing alone.
However, you can't always find someone to play with, so you can practice alone using a table tennis robot, folding your table to playback mode, practicing serves, shadow play, and more.
Learn more: How To Practice Table Tennis Alone? (7 Proven Methods)
8. There isn't an age barrier
As quickly mentioned before, table tennis doesn't have an age gap. You can literally play it from ages 5-85 because table tennis doesn't require huge amounts of speed. You can play it at a relaxed speed with only passing to one another.
In fact, you can find a table tennis table in many schools and elderly homes because it fits so well indoors, it has many health benefits, and it doesn't require huge amounts of skill to start.
9. You can play table tennis everywhere
Even when table tennis is recognized as an indoor sport at a competitive level, you certainly can play it outside. In fact, many parks have table tennis tables made out of concrete or steel. Of course, these tables aren't as good as indoor tables, but you can still play them for fun outside.
There are various outdoor table tennis tables for sale as well, so you know that it is meant for outdoors. You should check out my post about the differences between indoor and outdoor table tennis tables.
That's not all because there are many different locations where you can play table tennis, from schools to youth clubs all the way to health centers to workplaces back to parks. You can find ping pong tables everywhere!
10. You can earn money if you're skilled
If you're determined enough, you can make money and even a living off table tennis. Unfortunately, it's harder to find yourself in such a position in table tennis than in other sports, but more on that later.
Professional table tennis players can make thousands of dollars, if not millions. If you want to achieve this, you need to train hard and be committed, but there are also ways to think outside of the box, so if you want to earn with table tennis, you won't necessarily need to be an Olympic-level athlete. For example, you can use the internet and social media to your advantage.
Read also: Can You Make Money Playing Table Tennis? (5 Ways To Earn)
11. It's fun
After all, doesn't sport all come back to being fun and enjoyable? In my opinion, absolutely YES! Table tennis is entertaining where you can make new friends have good exercise and even an adrenaline rush, enjoy snacks at the table tennis club, and see yourself improving at the sport you love. That's an advantage that is enough on its own to start or keep playing table tennis.
Disadvantages
When it comes to the disadvantage side of things, 8 should be known when playing or considering starting table tennis. They are important to know for seasoned athletes as well!
12. You may get injured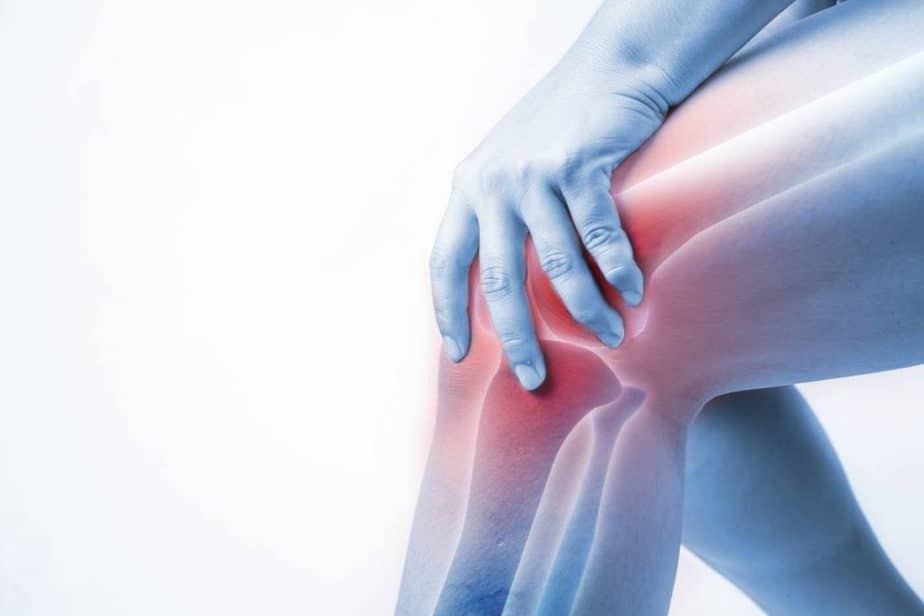 As in all sports, the risk of injury is present in table tennis as well. All the fast movements, repeated strikes with your whole body, constant shoulder movement, and more can be dangerous. Therefore, it's essential to work out and keep your body in shape, even in table tennis.
There are many injuries that can accrue while in the middle of a heated game but you can find common ones below.
Spraining an ankle
Knee injury
Lower back injury
Tennis elbow
Shoulder pain
Calf strain
Skin problems in the palm
Read also: What Muscles Does Table Tennis Train? (Full Guide)
13. It's not a team sport
This can be viewed as a pro and a con, but I decided it fits into a con for the following reasons. First of all, there is nothing like a team spirit in sports, and when there are more of you, you will get more encouragement, cheers, friends, and fun.
Also, in table tennis, the chances of going pro or having a massive cheering crowd are far lesser than when played in a team. For example, thousands or millions of people are cheering for a single football or ice hockey team. In contrast, in table tennis, the fanbase of a single table tennis person is naturally lower. Therefore, so are the potential earnings when playing pro and the chances of even becoming one.
Finally, you are in charge of your success alone, and there is no one to blame for your failures other than yourself. However, it goes vice versa as well, and the glory of winning is yours alone (and your coach).
14. Lack of table tennis clubs
Depending on the country you live in, table tennis clubs might or might not be super common. At least in the U.S and European countries, you can't find a table tennis hall around every corner than you can find one in China or other Asian countries.
This might make it harder or more time-consuming to practice table tennis which is unfortunate if you want to play often. Of course, you can always buy your own table tennis table if you have the spare money and space for it.
Read also: Why Are Table Tennis Tables So Expensive? (7 Reasons Why)
15. Learning can be frustrating
As in all things in life, table tennis has a learning curve to it. Depending on your goals, the learning curve might not be hard, or it can be one of the hardest ones in your life. Recreational play and relaxed passing around isn't hard at all; however, professional table tennis is unbelievably hard.
Competitive athletes need to master footwork, strokes, spin, reflexes, anticipation, equipment features, and many more skills to really get to that skill level. This can be extremely frustrating and annoying, and sometimes it can make you feel that you want to quit.
However, in most things in life, when you feel that you need to quit because it's too hard, it's the time when if you keep going just a while longer, you will reap the rewards that you couldn't believe!
Learn more: Is Table Tennis Easy? (Experienced Answer)
16. It costs money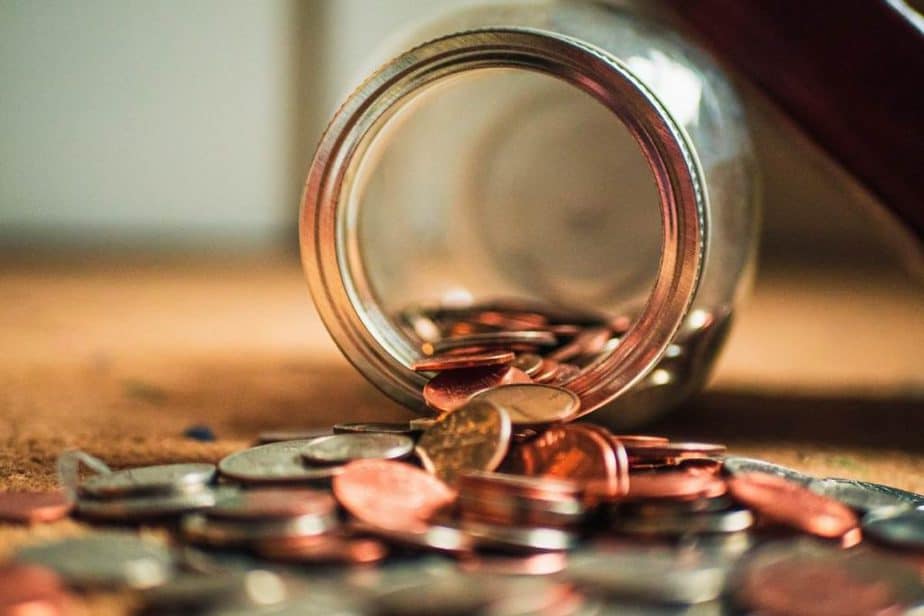 Yes, we went through the cost part already, but you only saw the other side of things. In most cases, you can get off extremely cheap with table tennis. However, there are exceptions, especially when moving up to a more competitive and serious level.
Good table tennis tables are usually +$1000, and the excellent ones cost more than $3000. On top of that, a great table tennis paddle is at least $100, and when you play at a serious level many times a week where each session lasts for hours, you need to buy new rubbers for your paddle and new balls quite frequently. Also, advanced training and tournament participation fees aren't cheap either.
However, for most table tennis players, these costly things don't apply but know that it can be expensive, and for some people, it is. After all, if you are willing to pay, it is usually worth it!
Learn more: Is Table Tennis Expensive?
17. It can get time-consuming
If you love table tennis, but you are too busy going to school or job, taking care of children, or any matter really and the TT club isn't that close, it can and usually will get time-consuming, so it's hard even to find time for it.
Also, if you work or take care of kids, you can be too tired to even go to the club and have a couple of hours of table tennis on top of that. This can be one of the biggest cons, and believe me, I understand.
Luckily there is usually something to think of and arrange so that you can get at least a couple of hours of table tennis per week. Also, if you can't find time and really want to, investing in a table tennis table can be smart if you have the money and space. I know I would, but I certainly don't have space, and well… It isn't easy to come up with that kind of money either.
18. Table tennis is underappreciated
This is something that many table tennis players are annoyed with, and I can't blame them because I'm one of them. Yes, table tennis is in the Olympics, and it has +300 million players worldwide, but it weirdly still is underappreciated, at least in the western countries. In Asian countries, especially in China, table tennis is quite appreciated, so that's positive.
However, professional table tennis players aren't paid and respected enough even in really high rankings because most pro table tennis players have a job on the side or something else. Really few can actually play table tennis full time.
19. Your height can bring difficulties
Believe it or not, height can affect your performance in table tennis. This usually is more known to really tall players because the table is only 30inces (76cm) tall, so they would need to learn to bend their knees which can be hard and cause even injuries. Finally, speed can be a small problem as well.
Also, short players don't get all the perks because tall athletes can hit lobs easier, whereas short players may find it more difficult. In addition, the reach is shorter with shorter players.
Luckily in most cases, height isn't a major issue when playing table tennis.
My Favorite Table Tennis Equipment
Thanks for reading this article. I hope it brought you great value that you can implement into your own life! Here you can find my preferred table tennis equipment that I believe you could benefit too!
Conclusion
As you can see, there are pros and cons to table tennis, and there are in most things in life. Nonetheless, I love table tennis, and so do +300 million others on our planet, and there are many reasons to do so, despite minor cons.
I hope that this article was helpful to you and you found great ideas that you can implement in your own life. Remember that when you face a con or disadvantage, there is usually, if not always, a way around it!